Pigeon Steel wire reinforced LPG Hose Pipe
---
• Strong Grip on the regulator
• Flame Resistant
• Leak Proof , Length of the pipe 1.5 metre
• Rat Bote Resistant
• Ozone weather resistant
ISI and ISO certified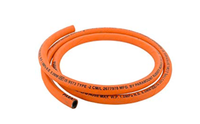 Durable and Safe
This Pigeon LPG hosepipe is designed to deliver safety and durability. This 1.5-metre long pipe is made from a durable material which gives it stability and also helps withstand heat. Its flame-resistant material and leak-proof design provide extra safety and protection.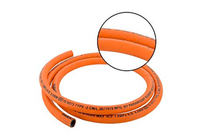 Weaved Pattern
This Pigeon LPG hosepipe comes in a weaved pattern design that makes it tough and also protects it from wear and tear. The weaved pattern of this hosepipe also prevents gas leakage.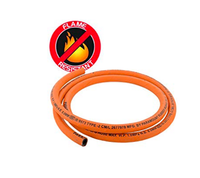 Flame Resistant
Made from fire-resistant material, this LPG hosepipe can withstand the heat from your gas stove. This feature prevents this hosepipe from catching fire.
Leak-proof
The biggest fear in a household is gas leakage. This LPG hosepipe relieves you of any unwanted fear of untoward incidents. Made from leak-proof material, be rest assured of your safety as you dish out delicacies for your loved ones.